This year's Orchid Dinner, hosted by the New York Botanical Garden in Manhattan's historic Plaza hotel, showcased table designs by dozens of celebrated designers, including a tropical tablescape by our very own style director, Eddie Ross.
The dinner, an annual event that features a silent auction of rare orchids to raise funds for the garden's orchid collection, research and conservation, was attended by more than 300 interior designers, celebrities and tastemakers who donated more than $650,000 for the cause.
Ross's table, which was praised in several publications as being among the best designs of the year, featured ornate linens and bold place settings situated underneath a 10-foot-tall handcrafted decorative palm.
"I wanted to create an over-the-top table that was elegant and sophisticated," Ross said, "but sometimes less is more, especially when you have a focal point almost 10 feet tall. I created the sculpture by bending and manipulating the leaves into more of a natural shape, and then creating a trunk out of corrugated, galvanized pipe secured by a giant umbrella stand."
Opulent gold, ruby red and  details radiated from the place settings, giving the table a regal feel that made the guests feel like royalty!
"It's all about the color palette and the use of product," Ross said. "I didn't want it to be trendy; just classic and beautiful. The bohemian tablecloth and Moroccan edge table topper brought it all together beautifully."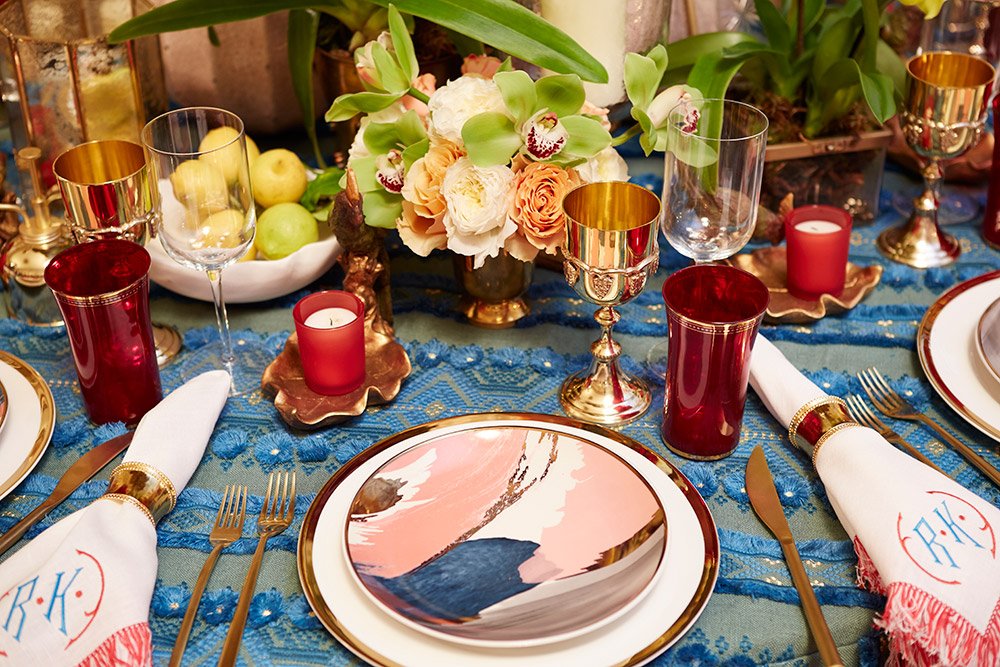 "Using the tree for hanging orchids really made it unique, and we were the only table display to use them in this way; not bunching the orchids together, but showing they were rare specimens among more common flowers," Ross observed.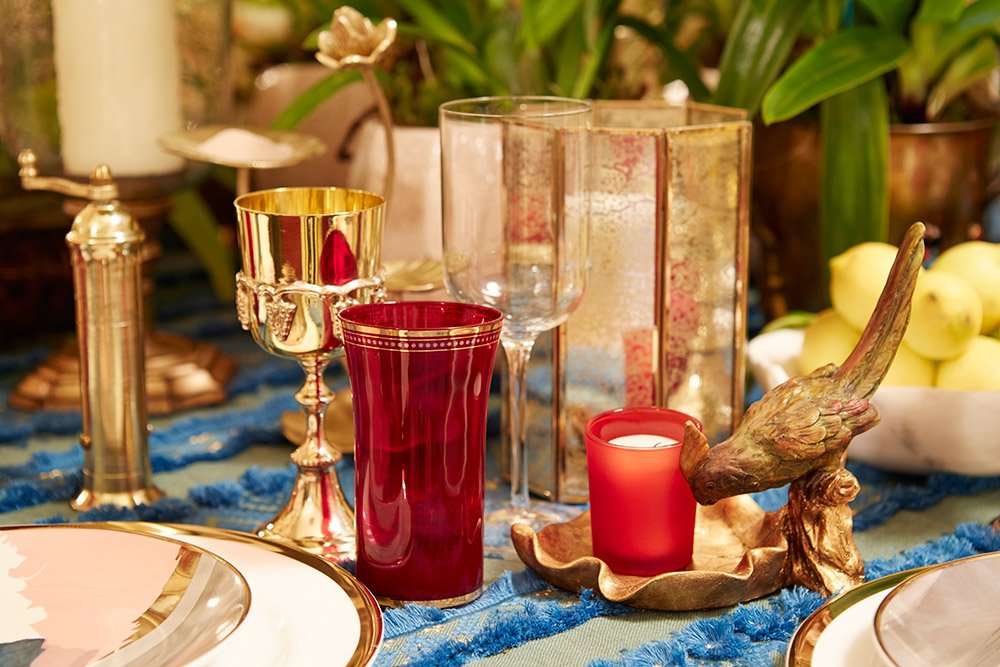 "Martha Stewart and Sigourney Weaver attended the event, and they said they loved it," Ross said.
Whether you recreate the look with bright linens and bold colors, or craft your own 10-foot palm tree, there are plenty of ways you can use this exquisite table design as a source of rare and beautiful inspiration.