Accessorizing a home often seems to be an afterthought, especially for those of us who are super busy, but I think it's an important step in personalizing your space. Mementos and curios that call to mind the things you want to remember for a lifetime – these are the things that create the stories you want tell over and over again.
There's really no wrong way to decorate your home. If you love something, show it off! This is why accessorizing is my favorite part of the décor process, and the most important.
Books are sometimes cherished, and sometimes they're just paperweights. But, even as paperweights they fill a void and can bring color, texture and thought to a space as a conversation starter. As simple décor, you can stack them, sort them and use them to add height and dimension to sculptures and found objects.
In my opinion, you can never have too many coffee table books, and every one has something to offer that makes it meaningful. But, there are so many coffee table books these days! Some people get overwhelmed, but I enjoy it because it makes it easier to find a book that looks great and has great content that's relevant to your space.
A stack of coffee table books is a chic, elegant, intellectual look that can add character to most any living room while also revealing volumes about the character of the person who lives there. – Patrick Delanty, Designer
Follow along below to see my favorite collections for a style that may fit you. Or, shop all of our coffee table books here!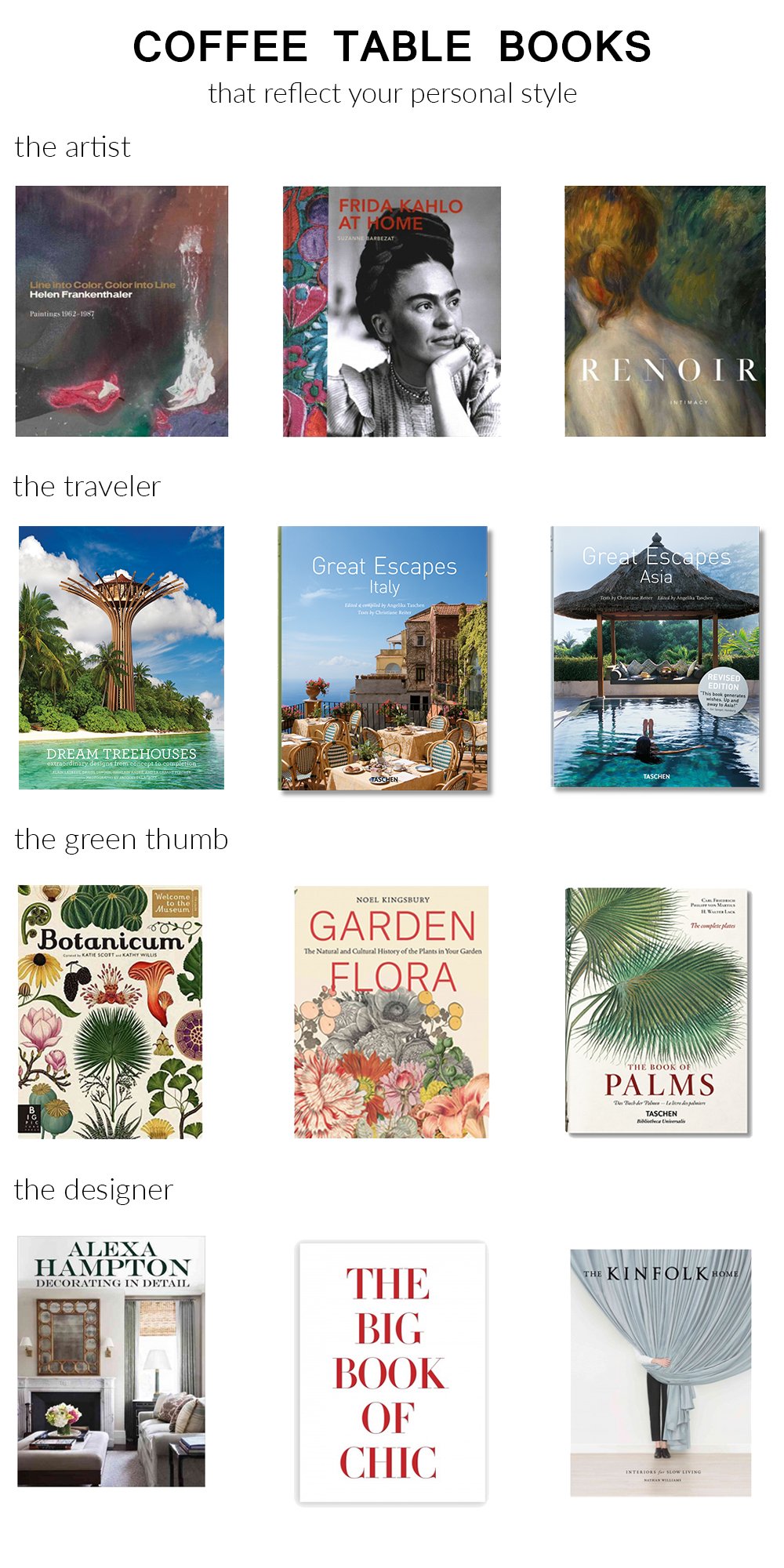 To sum up, books don't have to be décor filler. They can make a space interesting and can really help define you, your home and your interests. Start a book collection today and don't worry – you can never have too many!