The Dining by Design fundraiser for Design Industries Foundation Fighting AIDS (DIFFA) is known for over-the-top table designs by the best designers and companies in the nation, and The Mine was on hand to support the event with a show-stopping tablescape.
The exclusive event was hosted at New York's Pier 92 for an entire weekend in support of DIFFA, and ended in a gala feast that featured dozens of festive tablescapes. This year, Eddie Ross, our style director, created a table that stunned our guests – so much so that he won Architectural Digest's award for "most Instagrammable table" of the year!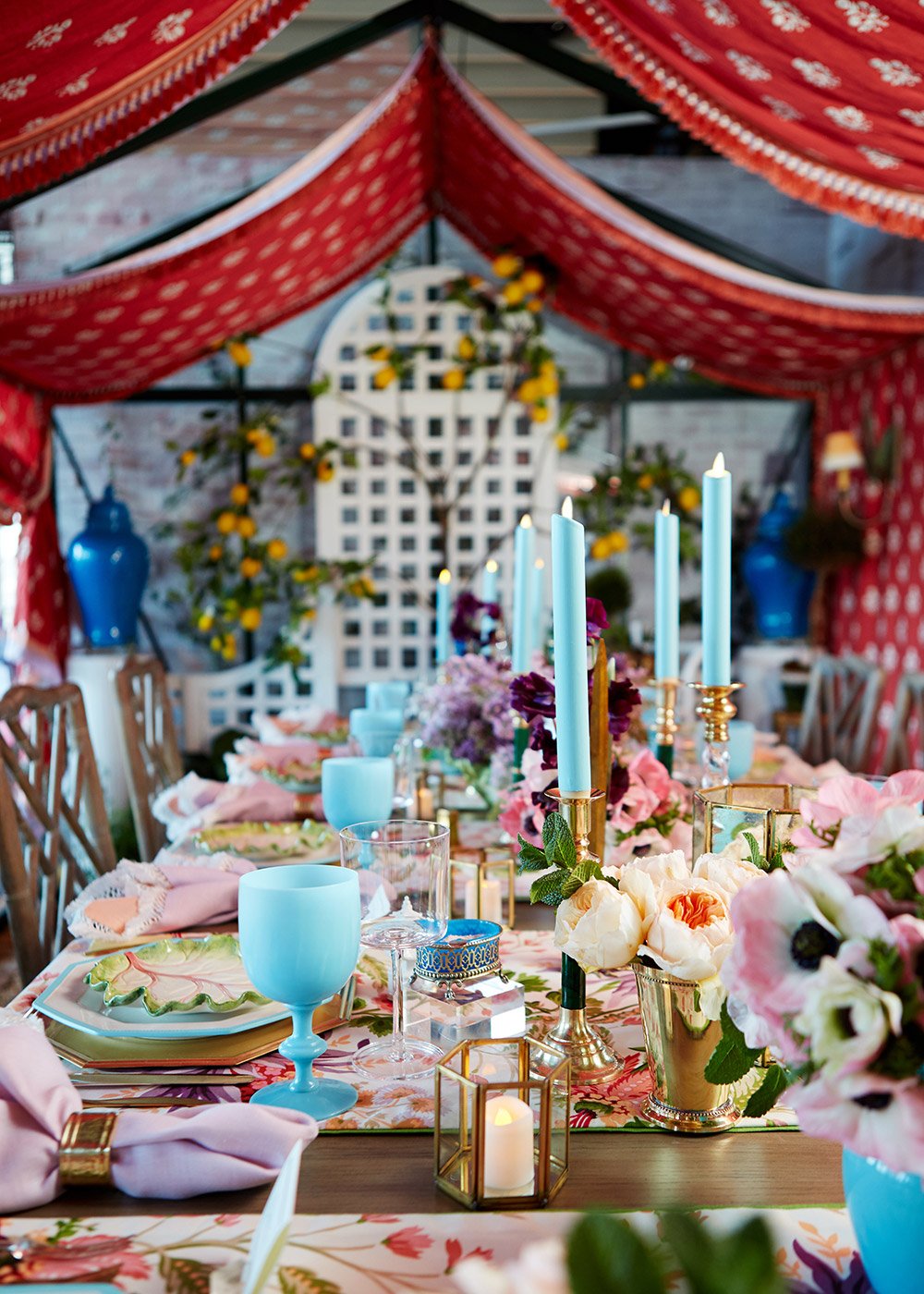 Eddie took an English bohemian garden as inspiration and really brought the space to life for his design. He started with our Royal Victorian Greenhouse, draping the shelves with elegant fabrics for an enclosure that was anything but ordinary.
To dress the walls surrounding the table, Eddie painted trellises to make it feel light and airy, and then wove live plants in with faux lemon trees to create a look of "full bloom" in March! The wild and undone nature of the space gave it a feeling of breathtakingly beautiful imperfection.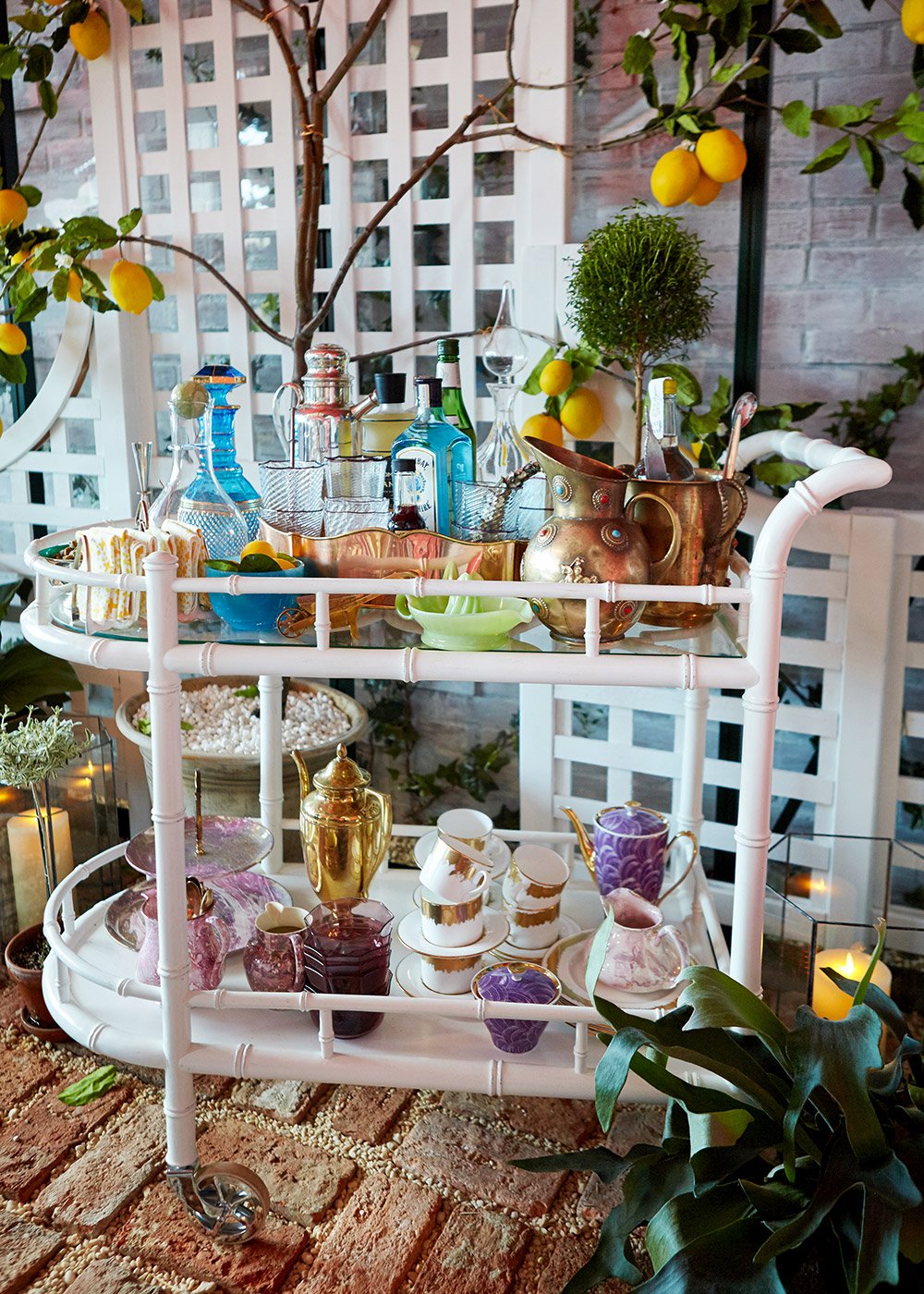 For the tablescape, Eddie displayed a gorgeous indoor spring setting to balance against the blustery NYC weather outside.
"I wanted to give my guests an experience as if they're having dinner in someone's home, layered with furniture, art and antiques collected over time," Ross said.
Bold patterns and bright pastels welcomed the dinner guests and created a fun atmosphere for the event. Whimsical features like our French Garden Cabbage Plates and a toy monkey gave the table a fun, effortless feel despite its elaborate decadence.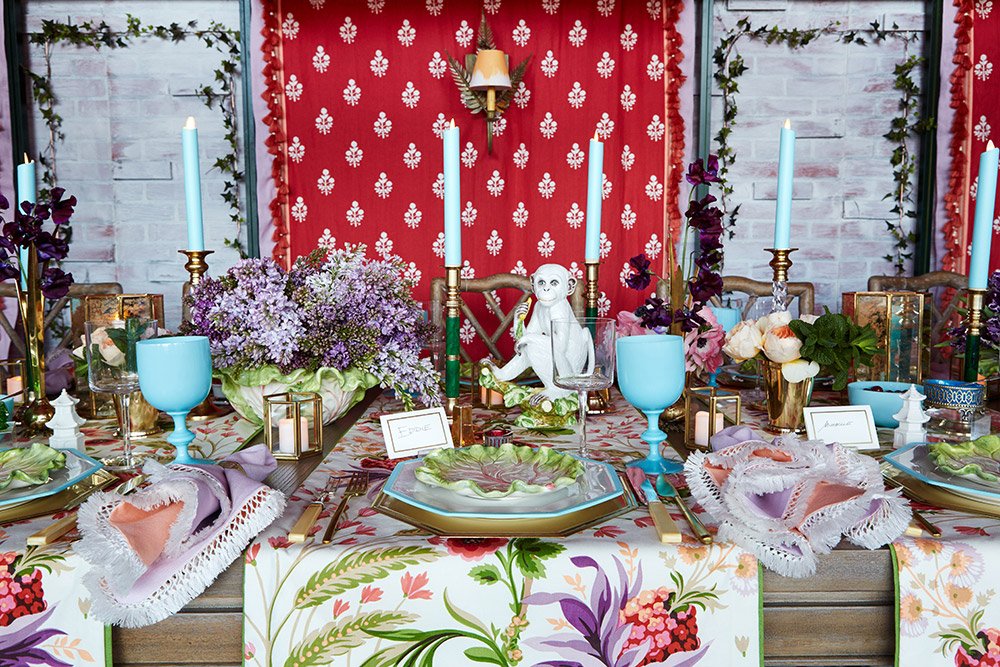 Want to recreate the design in your own home? Dust off your spring pastel pieces and mix them with jewel tones like red and gold for a mix that's intriguing and full of life!