I absolutely love Thanksgiving with its delicious food, football, and most importantly quality time with loved ones. But once that last piece of pie is eaten, I hit the sales and start shopping! Black Friday may be known for stampedes and wrestling for the prized flat screen, but you can skip the stress and shop online with The Mine the whole weekend and through Cyber Monday. There's nothing better than sitting on your couch wrapped in your favorite cozy blanket with a glass of wine to shop for everyone on your list (and yourself). Read up on our sale favorites and get shopping this weekend with our stellar sale!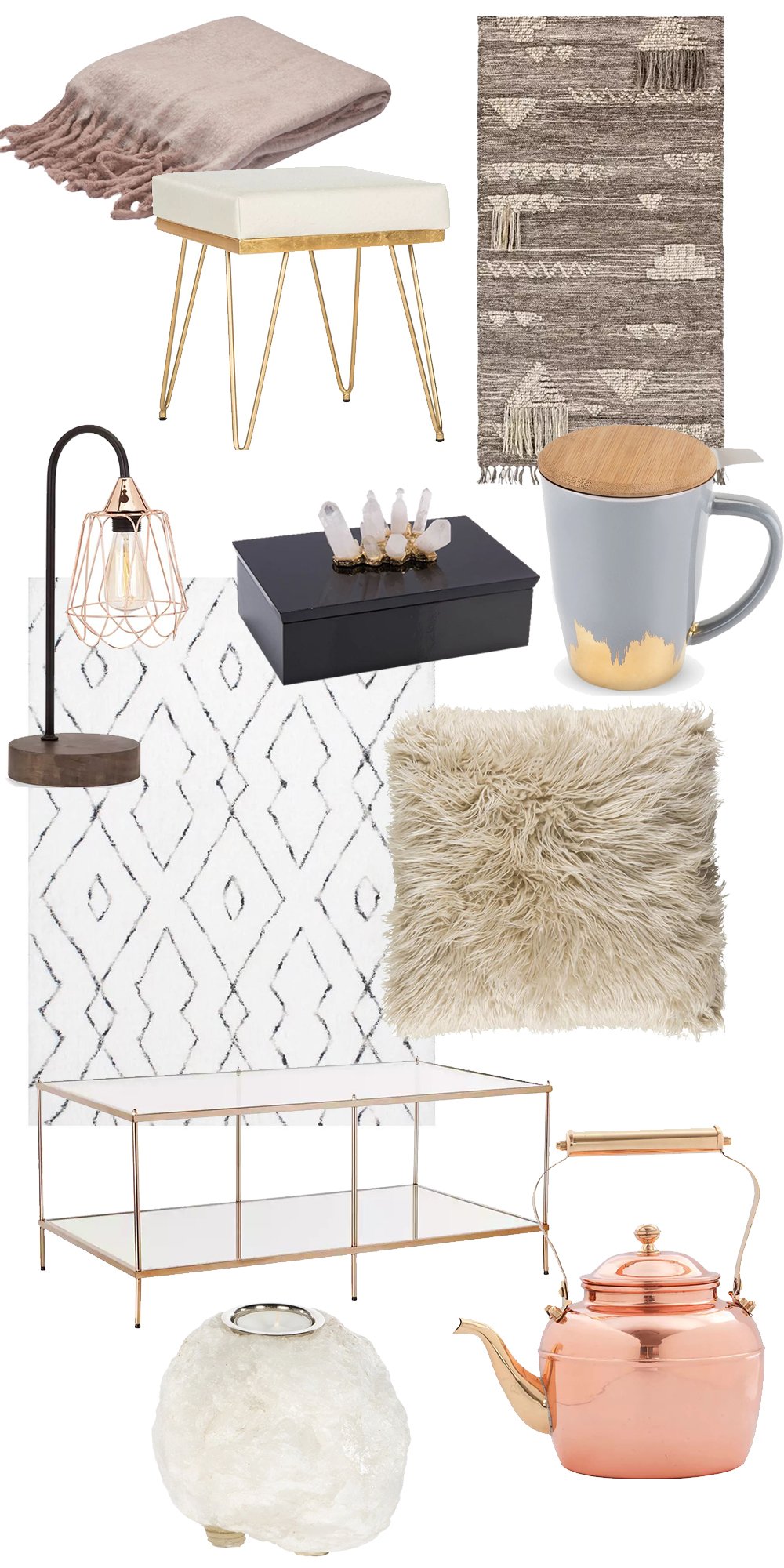 Larger purchases that you would normally hesitate should be your top priority, because the deals are the best this time of year. One of our favorites is this Boston Loft Coffee Table. The elegance in this piece comes from the gold and glass combo that gives your living room a touch of glam. Another item on our list is this Safavieh Bench. It's metallic and white accents make it a modern find that's an ideal seat or tray!
If you are thinking of gifting smaller decor items for distant relatives or that new friend in your life, we have you covered! A perfect option is this ceramic mug that doubles as a tea infuser ideal for trendy and functional individuals. Also, for those loved ones that like a little luxury, this furry pillow by Sebastian and Monk is a must-have!
And last but not least, treat yourself to a little luxury! You may want to wait until the last minute to think about what you really want, but taking advantage of the sales now is the smart move. A great splurge you will thank yourself over and over for is a fuzzy blanket! This throw by Sebastian and Monk will give you plush comfort throughout the colder months.
As always, we feature free shipping and are providing free returns this holiday season to make your decisions stress-free. Once you pick out your #minefinds let us know what you picked in the comments below!