Fall is in full swing and the days are slowly getting colder – the perfect time for festivities with friends and family before the winter months make entertaining a snowy, icy mess.
Holiday hosting can be daunting. Not too many people look forward to spending a bunch of time prepping for a party only to be faced with the cleanup the next day. Follow these five easy entertaining tips for hosting a festive fall celebration to take some of the fuss out of your fun time.
1. Take the party outside: Do the unexpected, and host an outdoor brunch before it gets too cold. Not only will the cleanup be much easier; the fall foliage can make things that much more festive. Light a fire and provide blankets to keep guests warm, but DO have an indoor backup plan just in case.
2. Your backyard is your florist: Save money on floral arrangements by working with what you have in your natural surroundings. Mirror the abundance of fall with the plants you have available outside by crafting DIY decor and centerpieces.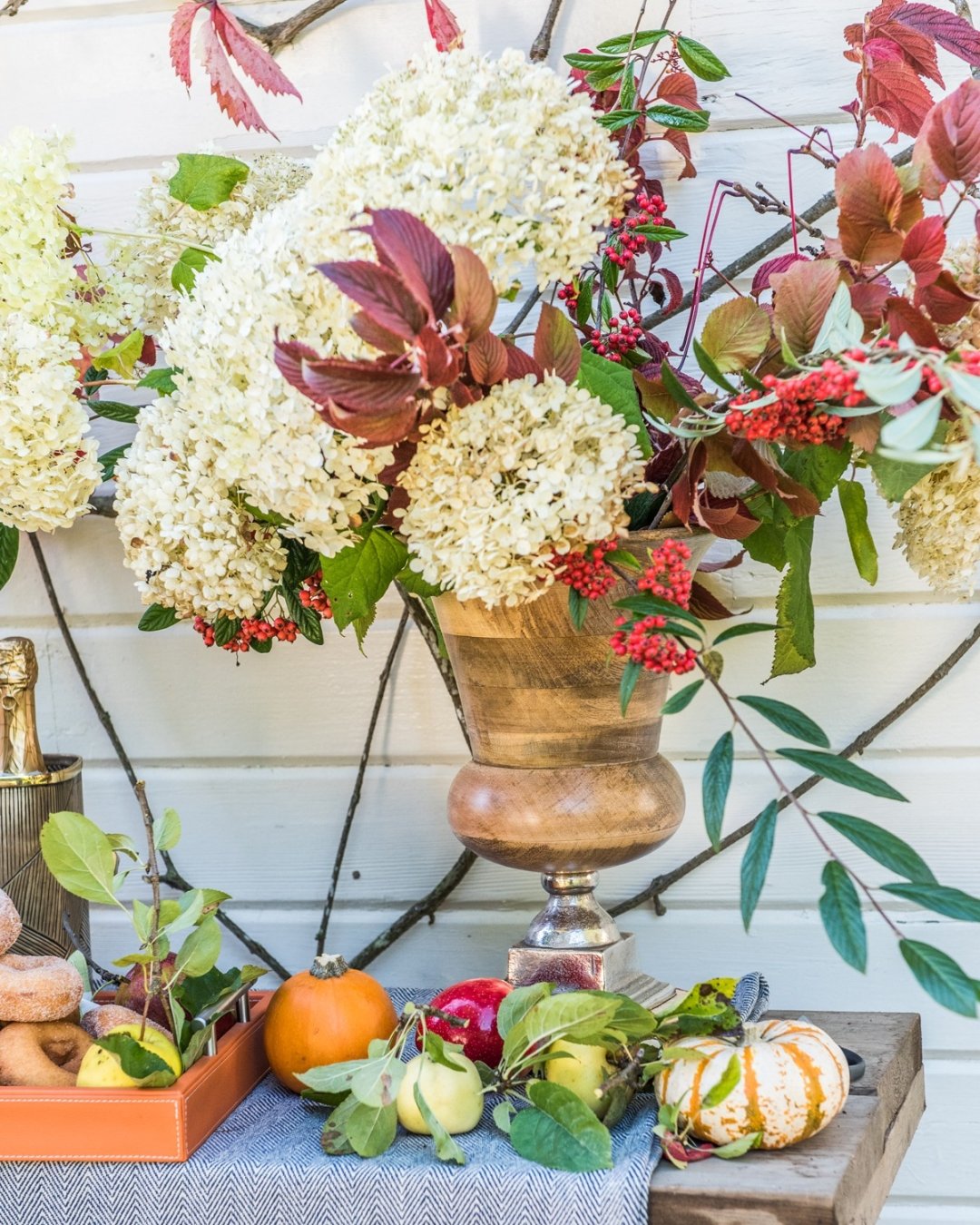 3. Provide easy finger foods: Serving finger foods means fewer dishes and less cleanup afterward. Also, make the food easy to eat so you and your guests can keep a hand free to wrangle kids or hold a drink…
4. Decorate with the season in mind: Bring the colors and patterns of autumn to your party. Warm oranges and soft greens really pull the natural colors out. Shop some inspired fall accessories here.
5. Serve an easy seasonal cocktail: Break out of the wine and beer routine with a simple seasonal cocktail that will make it look like you spent hours prepping for the party. Need an easy recipe? Try this apple cider mimosa!
SHOP THE LOOK:
1. Champagne Sparkling Wine Glasses | 2. Soft Hand Solid Pattern Cotton Throw | 3. Rustic Farmhouse Wood Slice | 4. Timba Large Urn | 5. Pierre Ice Bucket | 6. Saville Rectangular Trays | 7. Tea Towel | 8. Bone Rod Pattern Ice Bucket |